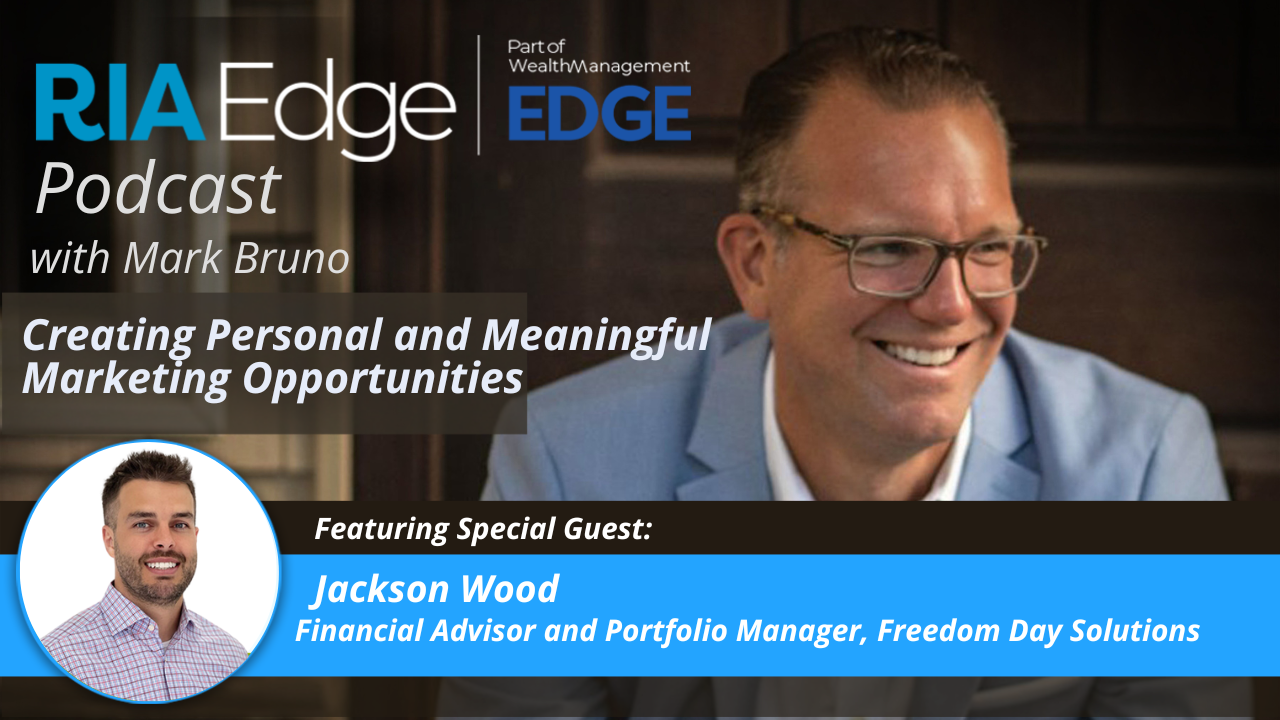 RIA Edge Podcast: Content is King: Jackson Wood on Creating Persona and Meaningful Marketing Opportunities
RIA Edge Podcast: Content is King: Jackson Wood on Creating Persona and Meaningful Marketing Opportunities
The way advisors market their services has changed over the years, from one-to-one word-of-mouth and cold-calling to mass market approaches across Instagram and LinkedIn. Having more options than ever is inherently good for advisors looking to grow their businesses – but understanding how to appropriately use each platform is a key to successful marketing and business development. 
In this episode of RIA Edge, Mark Bruno, Managing Director at Informa Wealth Management, speaks with Jackson Wood, financial advisor and portfolio manager at Freedom Day Solutions, about how he and his firm have used podcasts, YouTube and Instagram to connect with NextGen investors in need of financial advice – and how it has accelerated the growth of Freedom Day in recent years.  
Specifically, Mark and Jackson discuss:
Resources:
Connect With Mark Bruno:
Connect With Jackson Wood:
About Our Guest:
Jackson is focused on serving his clients through diligent planning and brings a wealth of experience to many families, as a trusted advisor.  He has always had an interest in investing and began his career as an advisor at Fidelity Investments in Salt Lake City, UT.  Jackson moved to Idaho to raise his young family and was the founder of an independent registered investment advisor. 
Podcast: Play in new window | Download | Embed
Subscribe: RSS