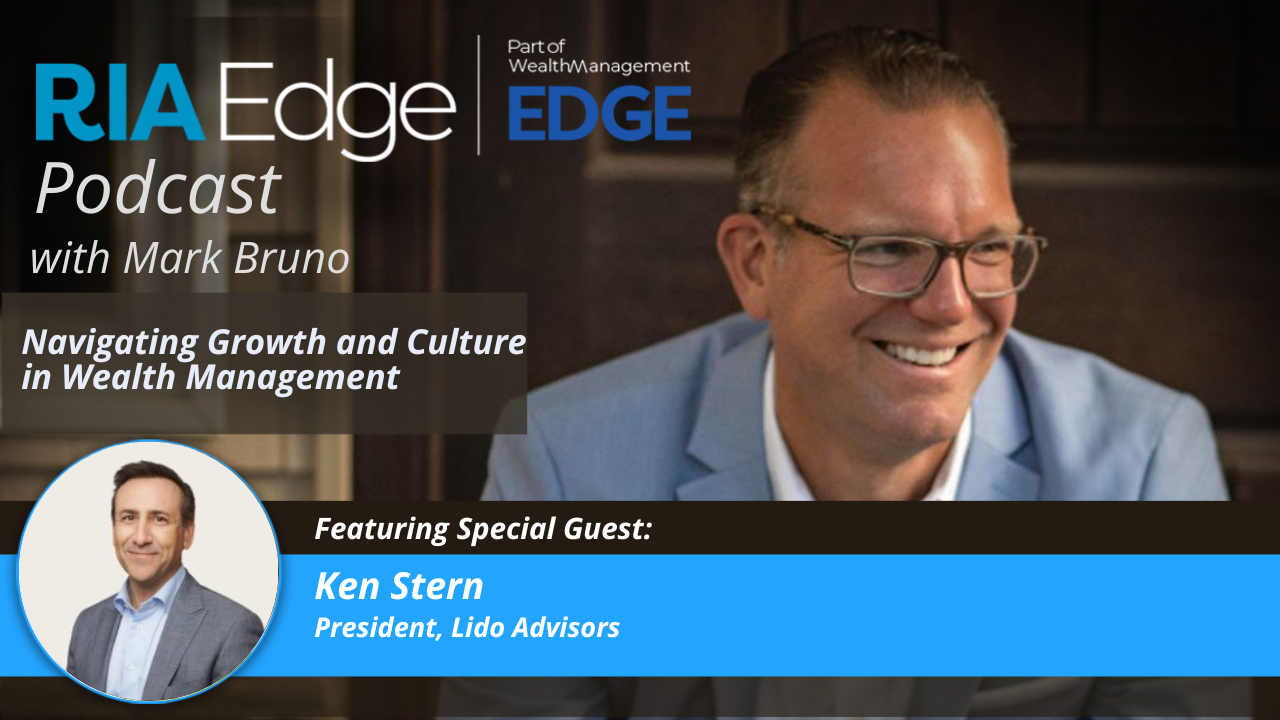 RIA Edge Podcast: Lido's Ken Stern on Navigating Growth and Culture in Wealth Management
This era in wealth management has seen unparalleled growth opportunity. Lido Advisors has embraced this golden age of shifting demographics and technological advancements to be one of the fastest growing and successful firms in the industry. 
In this episode of the RIA Edge podcast, Mark Bruno, managing director of the wealth management group at Informa, and Ken Stern, president of Lido Advisors talk about Lido's growth and strategies in the wealth management industry. Ken shares how Lido emphasizes a client-first approach and values cultural alignment in partnerships and acquisitions. Specifically, Mark and Ken discuss:
Resources:
Connect With Mark Bruno:
Connect With GUEST:
About Our Guest:
Ken Stern is President of Lido Advisors. Ken is focused on executing Lido's vision in growing Lido Advisors into a nationally recognized leader in advanced wealth management and investment strategy. After working with and helping grow various financial institutions, Ken saw a need for a client-centric financial advisory firm focused on comprehensive planning and dynamic investment management. As a result, he founded both Asset Planning Solutions, Inc. and Ken Stern & Associates. 
Ken has authored seven personal finance books and appeared in or been quoted on several TV and radio shows including "The Today Show," CNBC, and CNN. Authored books include: "To Hell and Back," "Pounce," "Secrets of the Investment All-Stars," "Senior Savvy," "50 Fabulous Places to Retire in America," "Safeguard Your Hard Earned Savings" and "Secrets of the Investment All-Stars." 
Ken is an Alumnus of Harvard Business School, is a Certified Financial Planner and speaks extensively on wealth transfer, alternative investments, and legacy planning. Originally from Farmington Hills, MI, Ken enjoys spending time with his family, traveling, skiing, public speaking, writing, and reading.
Podcast: Play in new window | Download | Embed
Subscribe: RSS