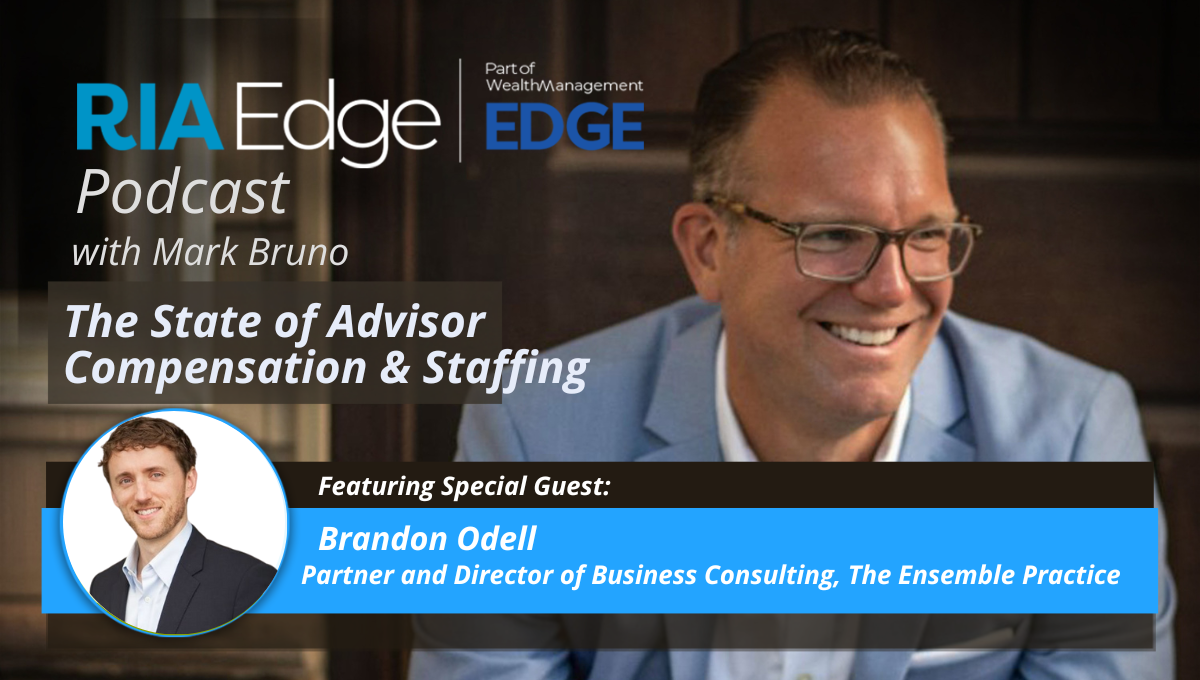 RIA Edge Podcast: Brandon Odell on the State of Advisor Compensation & Staffing
RIA Edge Podcast: Brandon Odell on the State of Advisor Compensation & Staffing
With the intense competition for talent in the wealth management industry, leaders of RIAs need to be more strategic than even when developing compensation, talent development and retention programs.
In this episode of RIA Edge, Mark Bruno, Managing Director at Informa Wealth Management, speaks with Brandon Odell, Partner and Director of Business Consulting at The Ensemble Practice, about the evolution of staffing and compensation in the RIA industry – and how the most successful firms are winning the war for talent. 
Specifically, Mark and Brandon discuss:
Resources:
Connect With Mark Bruno:
Connect With Brandon Odell:
About Our Guest:
As Partner and Director of Business Consulting, Brandon Odell works directly with clients on strategy development and growth planning and serves as faculty for the Ensemble Management Institute, the company's intensive program of business management classes for independent advisory firms. Brandon also contributes his research expertise to our ongoing efforts to benchmark the growth of the industry, including participating in the leading advisor compensation and staffing study, which Ensemble conducts in partnership with InvestmentNews.
Podcast: Play in new window | Download | Embed
Subscribe: RSS