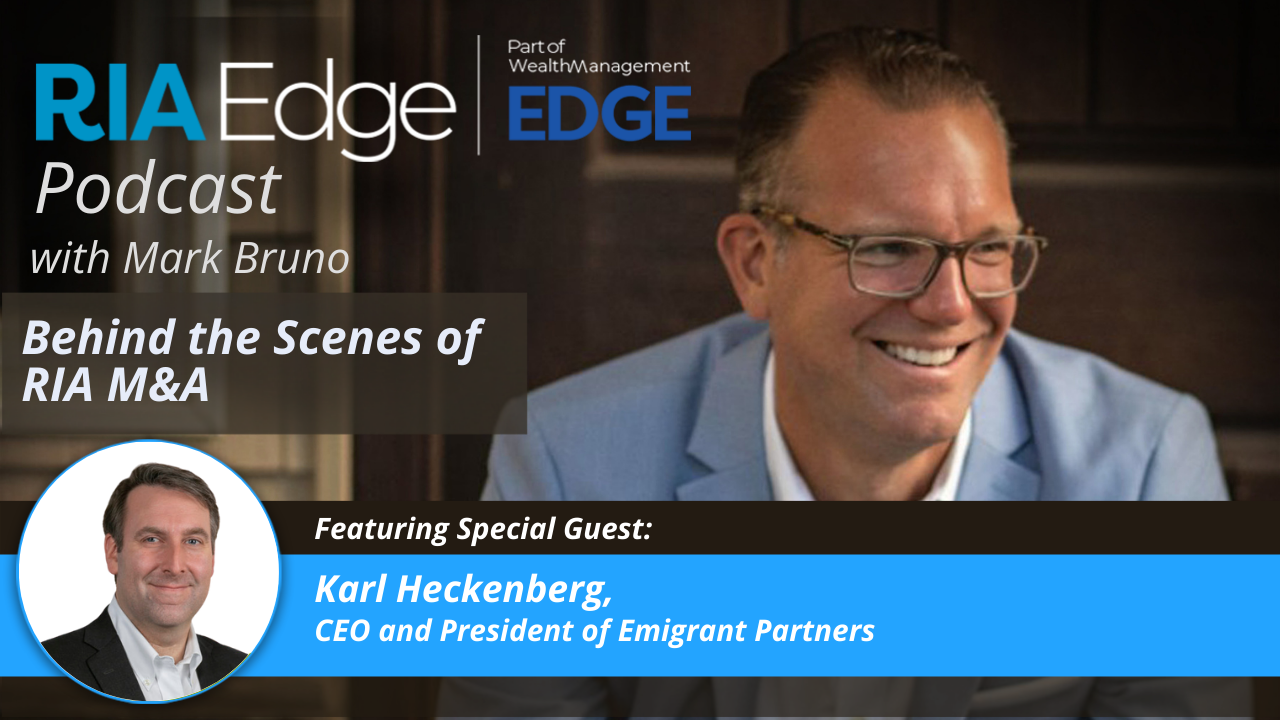 RIA Edge Podcast: Emigrant's Karl Heckenberg: Behind the Scenes of RIA M&A
While M&A activity levels across the industry have generally cooled in recent months from a record pace, the minority investment market is heating up and continues to re-shape the RIA landscape.  
In this episode of RIA Edge, Mark Bruno, Managing Director at Informa Wealth Management, speaks with Karl Heckenberg, CEO and President of Emigrant Partners, on the rise of minority investors and how they are deploying capital, resources and intelligence to drive growth in challenging markets. 
Specifically, Mark and Karl discuss:
Resources:
Connect With Mark Bruno:
Connect With Karl Heckenberg:
About Our Guest:
Karl Heckenberg is the President and CEO of Emigrant Partners and its affiliated company Fiduciary Network. In addition, he sits on the Board of Managers of the aforementioned companies. Karl has worked in financial services throughout his entire career and has previously worked for Merrill Lynch, A.G. Edwards & Sons, Wells Fargo and Charles Schwab. He also serves on the boards of Sarasota Private Trust Company, New York Private Trust Company and Cleveland Private Trust Company, and is Vice Chairman of Emigrant Bank. Karl was raised in the Washington, D.C. area and graduated from Saint Joseph's University in Philadelphia.
Podcast: Play in new window | Download | Embed
Subscribe: RSS