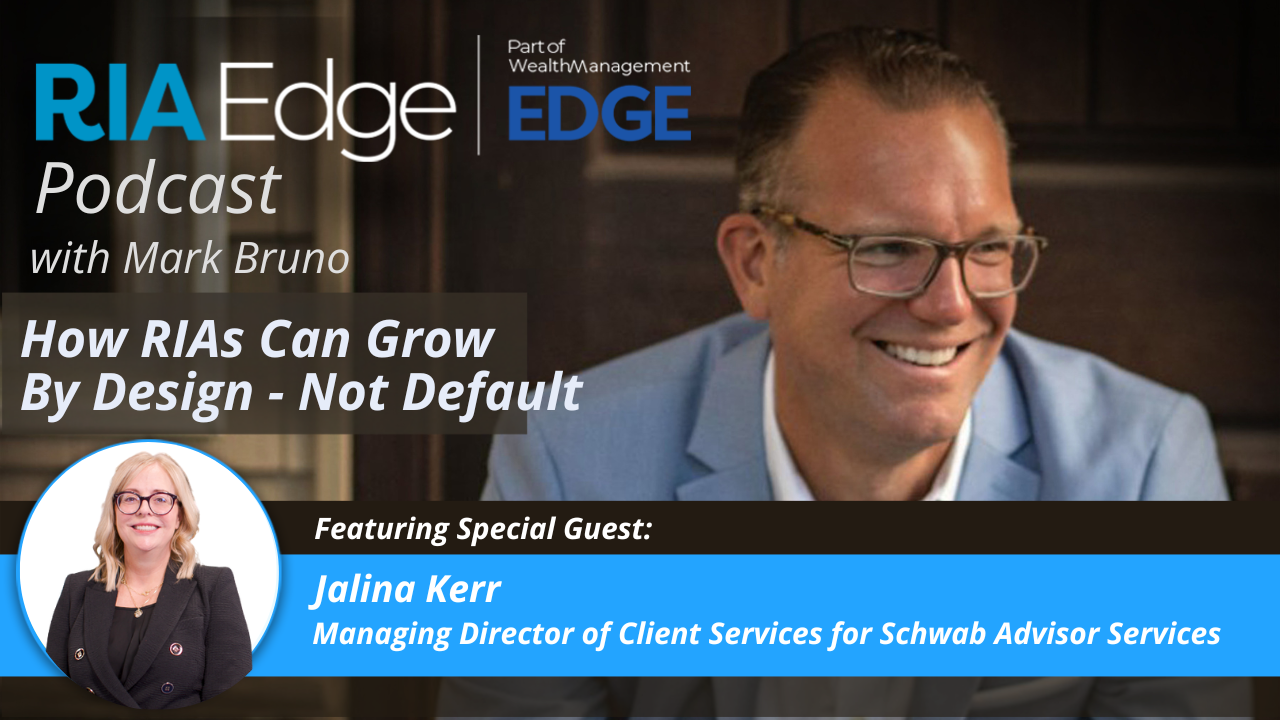 RIA Edge Podcast: Schwab's Jalina Kerr: How RIAs Can Grow By Design – Not Default
With markets no longer providing advisers with a wide number of opportunities to grow their assets, RIAs must be truly intentional about how they drive meaningful organic growth. 
In this episode of RIA Edge, Mark Bruno, Managing Director at Informa Wealth Management, speaks with Jalina Kerr, Managing Director of Client Services for Schwab Advisor Services, on creating intentional growth strategies and how companies must adapt to the next generation's wants and needs.
Specifically, Mark and Jalina discuss:
Resources:
Connect With Mark Bruno:
Connect With Jalina Kerr:
About Our Guest:
Jalina Kerr is the Managing Director of Client Experience for Schwab Advisor Services. Kerr's team shapes the constantly evolving client experience with progressive technical and human resources designed to support the custody needs of a diverse advisor base.
Kerr began her career at Schwab in 1994 on the Advisor Services trading desk. During her tenure at Schwab, Kerr has held roles in client service delivery, operations, advisors in transition, strategy, and technology.
In 2016, AZ Business Magazine recognized Kerr as one of Arizona's Most Influential Women. Kerr also serves on the Board of the Arizona Women's Leadership Forum.
Podcast: Play in new window | Download | Embed
Subscribe: RSS